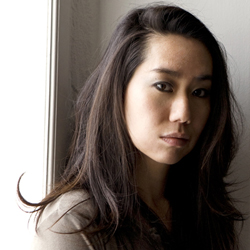 Michi Suzuki nasce a Tokyo nel 1971. Dopo essersi laureata in letteratura nordamericana in Giappone, si trasferisce a Firenze nel 1994 dove frequenta il corso triennale di fotografia presso La Fondazione Studio Marangoni. Durante gli anni scolastici partecipa alla Biennale dei giovani artisti a Roma e alla Triennale Internazionale della Fotografia a Tampere in Finlandia, nonché ad altre manifestazioni legate alla fotografia a livello nazionale e internazionale. I suoi lavori sono esposti in Italia, Giappone, Finlandia e Francia.
Freelance dal 2000, membro dell'agenzia Grazia Neri dal 2006 al 2010, ha lavorato principalmente per il settore editoriale collaborando con testate nazionali ed internazionali con una particolare attenzione per l'attualità e i ritratti. La sua ricerca artistica, negli ultimi anni, si è focalizzata sull'evoluzione delle identità e sul confronto culturale e sociale con realtà apparentemente lontane, ma riconducibili alla propria esperienza personale.
Attualmente vive e lavora a Milano.

Michi Suzuki was born in Tokyo. After graduating from university in Japan, she moved to Florence, Italy in 1994 where she attended the three-year course in photography at The Fondazione Studio Marangoni. During school days she participated in numerous exhibitions in Italy, France, Finland, and Japan as well as other events related to photography nationally and internationally.
Freelance since 2000, a member of Agenzia Grazia Neri from 2006 to 2010, she worked mainly for the editorial with special attention to current events and portraits. Her research in recent years has focused on the evolution of identity, cultural and social comparison with reality apparently distant, but related to personal experiences.
She currently lives and works in Milan.